Q
UALIFICATIONS

DAR Public Relations, Inc. (DAR) is a female minority-owned and operated public relations firm headquartered in Solon, Ohio, with a satellite office in Washington, D.C. DAR has established an extensive clientele focusing on public relations, marketing, special events, conference/meeting planning, community relations, media relations, and public/community involvement.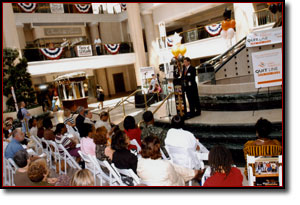 DAR's experience includes providing services to numerous high profile organizations, major corporations and government agencies on a local, regional and national basis. A few of the company's esteemed clients include:
Children Who Witness Violence Program
City of Cleveland
Congressional Black Caucus Foundation
County of Cuyahoga
Cuyahoga Community College
Greater Cleveland Regional Transit Authority (RTA)
House of Seagram
McDonald's of Northeast Ohio
MetroHealth
Nationwide Insurance
Ohio Assembly of Councils
Ohio Tobacco Use Prevention and Control Foundation
State of Ohio
Summit County Department of Job and Family Services
U.S. Department of State
U.S. Treasury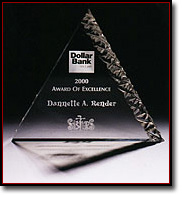 The firm has established a solid reputation on a local, regional, national and international basis for its outstanding capabilities. DAR's accomplishments include receiving a 2003 "Women Sharing Time and Talent" from Kaleidoscope Magazine, a 2003 "Pioneers and Trailblazers Award" at the 11th Annual African-American Family Day Picnic, a 2002 "Rainmaker Award" from Northern Ohio Live Magazine, a 2001 "Fifty Influential Minorities in Business Award" from the Minority Business and Professional Network, (MPBN), a 2000 "Women In Communication Award" from the National Council of Negro Women and a "Women of Excellence Award" from Sisters 2000. The firm was chosen as "The Distinguished Business of the Year" by the Cleveland Black Pages for 1997. The owner and president, Dannette A. Render, was placed in her alma mater, John F. Kennedy High School "Gallery of Excellence" that same year. Dollars & Sense Magazine honored her as one of "America's Best & Brightest Business & Professional Women" for 1996. She received the Enterprise Awards "Emerging Business of the Year Award" in 1995 and was elected to represent small business owners as a delegate to the White House Conference on Small Business.
DAR was selected by the Ohio Department of Development's Minority Business Development Division, Cleveland MCBAP, as an "Outstanding Minority Entrepreneur" in 1993. Additionally, the president of DAR was featured in the "40 Under 40" segment of Crain's Cleveland Business.
The firm was selected by the City of Cleveland and the Mayor's Office of Equal Opportunity as the 1991 "Minority Service Firm of the Year." Success Guide identified the owner of DAR as one of the "Top Ten People in Cleveland to Watch for 1991."
DAR Public Relations, Inc.
P.O. Box 391232
Cleveland, Ohio 44139

Phone: (440) 542-1060
Fax: (440) 318-1149
E-mail: info@darpr.com

Satellite Office:
• Washington, D.C.